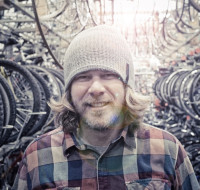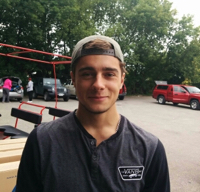 Dave Krasinski – ???
When Dave is here, he always gives 110% of his abilities to his work. That only counts for about 8% of actual work completed, but at least he's trying. Not one to be considered a slacker, Dave can frequently be found searching for left-handed screwdrivers in the basement under Backpeddling. It should also be mentioned, our shop doesn't have a basement. So there's that.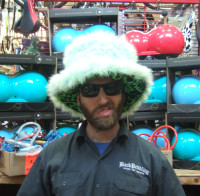 Brandon Bragg – Management
There was once a man that challenged Brandon to race, but only once...and that man was never seen on this or any realm of existence again. Brandon eats dirt and spits chain lube, but only after a dinner of tire treads, bar tape and co-op students.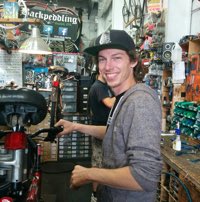 Eric Hayward – Mechanic
Eric is a man of few words. His bio reflects as much.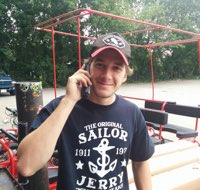 Dalton McIntyre – Sales
Legend has it, Dalton was born under the sign of the were-hedgehog. While this does nothing outwardly harmful to him or his fellow woodland creatures, the old saying still stands true: Dalton is as helpful around here as a hedgehog on a bicycle. And that can't be made any clearer.